Chewjitsu Seminars
I'm available to do a seminar at your gym!
Fill out the contact form with your information and I'll contact you back.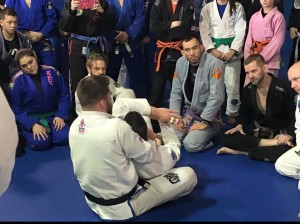 Types of seminars offered:
Traditional Seminar – I cover techniques and movements from the desired position of your choosing.
Drilling Seminar – The drilling seminar is a faster paced class designed to give movements and techniques that can be drilled quickly and in connection with one another. This class will require a base knowledge of BJJ and will definitely be a workout.
Private Rolling Sessions – Myself, you and a up to 10 of your students do a rolling session. Along with training I will try to give tips based off what I experience through the rolling.